A Rosé is not Just for Midsummer's Eve: 3 Grown-Up Pinks
I don't know why rosé is always viewed as the Molly Ringwald of wines. You do, after all, come across versions that have the gravitas and ebullient punch of an Albert Einstein being fired out of a circus cannon. This volcanic version from Etna is as good as it gets. Which makes it the Jack Nicholson of wines.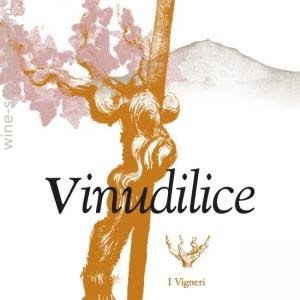 Vinudilice, I Vigneri, Etna
Salvo Foti, for it is he, is the leader of the natural wine movement in this volcanic corner of Sicily. While extreme in some respects (racking and bottling under a lunar cycle), he is a pure spirit of natural viniculture and if you want to understand Sicilian winemaking in the Etna DOC, start with Salvo Foti. Foti is the organiser and leader of the I Vigneri project, named after a Vintner's Guild founded in 1435 to align the small vineyards in Sicily around the cultivation of the alberello bush vine.
Five hundred plus years later, the intent of the project is the same.
Vinudilice is a rosé wine from the Bosco vineyard, nestled in a vast forest of holly oaks (quercus ilex) in the territory of Bronte (Etna North), 1300m above sea level. The Sicilian name of the holly oak, ilice, gives it its name. Vigna Bosco is one of the highest vineyards in Europe and boy do we know about high vineyards.
The indigenous mismashed grape varietals are Alicante, Grecanico, Minella Bianco, Minella Nera, Nerello Cappuccio. The 0.35 hectare vineyard is ancient with most vines being over 100 years old and a venerable third being more than 200 years old (!!), all trained according to the Etnean alberello (bush-training) system in a 1m x 1m scheme, equivalent to 10,000 vines per hectare. This tiny patch of land is cultivated by hand and with the help of Ciccio the mule. The soil is ash and sand with the volcanic rock outcrops as well. The extreme temperature fluctuations in the vineyard give rise to grapes that are ripe yet delicate and the elevation ensures that a high level of acidity is always present giving the resultant wine a freshness and vibrancy alongside density and depth.
No chemicals in the vineyard, natch, and natch winemaking all the way with no refrigeration, yeasts or filtration used. Or sulphur. For good biodynamic measure decanting and bottling follow the phases of the moon.
Salmon in colour, the wine is delicate and extremely fine with a core of ripe boysenberry and raspberry fruit, a nice lick of juniper and a hint of cool wet rocks on the finish. Fresh, vibrant and long on the palate this is an incredibly pure wine from an incredible site. Open and carafe it and it continues to improve.
Etsdorf Rose, Weingut Matthias Warnung, Kamptal
By their pink wines shall ye not always know them and native of Kamptal Matthias Warnung by blurring the pallet (and the palate) blurs the boundaries between serious and frivolity. We have seen it before in his Riesling Berg. Most growers abhor the idea of phenolics with Riesling. It should be unbruised, clean as a while, limpid, running the gamut of citrus from A to vitamin C. Yet Matthias gives it skin contact, allows the malolactic, a long long maturation on the lees in old barrels. It works!
His rose is no watery quaffer. It may have a pale colour but it throbs with sheer saline minerality. Remember this is a 2013 with long elevage in large old Austrian oak barrels.
Kumo To Ame, Forlorn Hope, California
Amador County, Sierra Foothills 1300' elevation. Decomposed granite soils with volcanic rock, quartz, and some clay. Field blend, approximately 50% Touriga Nacional, 30% Tinta Roriz, 15% Tinto Cão, 5% Trincadeira. Hand harvested. All varieties picked together and pressed whole cluster. Indigenous yeast fermentation in a combination of stainless tank and neutral (8+ year old) barrel. Filtered, as no malolactic fermentation was allowed. No fining. 4 months elevage in tank/barrel; 1 year bottle aging before release.
Matthew's wine is another to take your tongue on a rocky journey. If you're expecting fruit loops then expect again, because this has grip and bite.
Interested? Contact us directly…
Retail: [email protected] / 01483 554750
Trade: [email protected] / 01483 538820